These are the newest SALUMIFICIO MARCHISIO products: the famous lean veal cuts, baked in oven.
Beef Round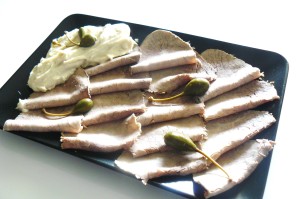 SALUMIFICIO MARCHISIO expanded his range of products with this excellent dish from Piedmont culinary tradition: Vitello Tonnato. This cut is made from the beef round, seasoned and oven baked, served with the famous salsa tonnata - tuna sauce - , made with mayonnaise, tuna, capers and anchovies.
ROAST-BEEF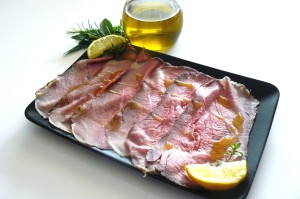 This traditional English dish gives enthusiasm and satisfaction to the customer for his particular delicacy and versatility. It is made with the lean beef loin cut, oven cooked it maintains a pink shade in the heart and a characteristic softness.